ELO drummer and national coverage help voice recordings go out with a bang
Voice recordings for the future civic artwork Station Clock have finished on a high note after ELO co-founder Bev Bevan and journalists from the BBC and The Guardian offered up their vocals for the project. 
Legendary drummer Bev, The Guardian's West Midlands correspondent Jessica Murray and BBC West Midlands DJ Rakeem Omar were among the final participants recording their voices at the Royal Birmingham Conservatoire this week, three years after the sessions began in 2019.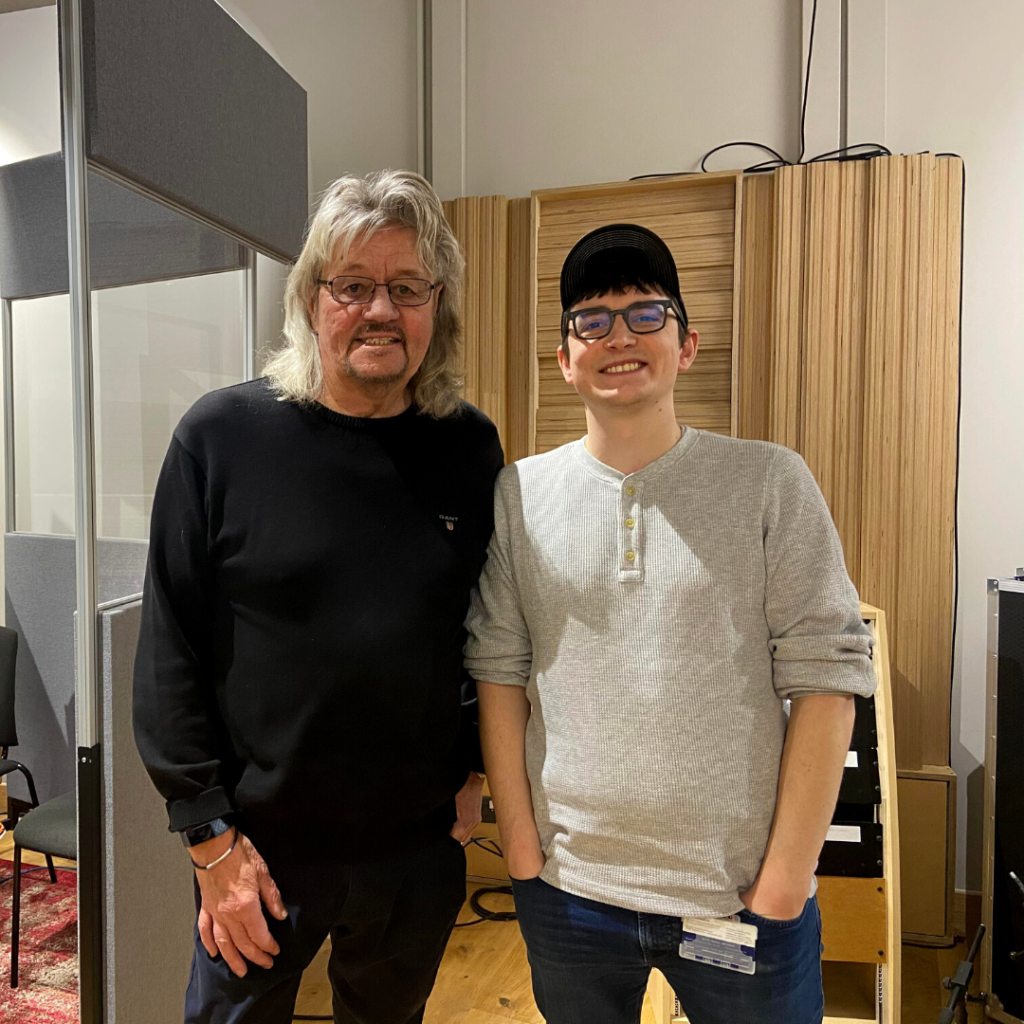 The Birmingham-born musician and his Quill bandmate Joy Strachan Brain recorded their voices on Monday and will be heard at either 5am or 5pm. 
Bev, who has performed for both ELO and Black Sabbath, called the project an "amazing and unique idea" and said Station Clock would help bring Birmingham to the fore.
"We're thrilled to be a part of it. We're both from Birmingham and to think that you'll be a piece of Birmingham history is great," he said.
Wednesday's sessions with Jess and Rakeem proved a success too and led to Station Clock being featured in both The Guardian and on BBC West Midlands Radio on Thursday.
The recording sessions, which wrap up tomorrow afternoon, have been led by renowned composer/producer Andy Ingamells who has been with the project since its inception.
Reflecting on the process Andy said: "It's been a fantastic experience to meet so many people and to see how they have found the recording sessions. Some people are super confident and have got it done in a flash. Others take a bit of time to warm up their voice and get used to being in front of a microphone.
"When we're chatting beforehand I usually can get a feeling for a person's vocal range but I've found that people can always surprise you!" 
All 1,092 voices required for Station Clock will have been recorded after tomorrow's session and will be arranged by Andy into compilations that will form the clock's hourly chimes.
Each of the chimes will feature different voices and begin at 1am with one person sounding a C-sharp.
This will be followed by two other voices at 2am, one sounding a different C-sharp and another sounding a D-natural.
The pattern will follow the 12 tones of the chromatic musical scale and include every note sounded by each of the 1,092 people who participated.
Following the conclusion of recording sessions tomorrow, the project will enter its fundraising phase in order for the construction and implementation of Station Clock outside HS2's Curzon Street Terminal.
To find out how you can support this once-in-a-lifetime legacy project for Birmingham, get in touch with our team by heading to our support page.